Last Updated on March 4, 2021 by Swati Brijwasi
IPL 2021 | CSK ready for the upcoming season of IPL, young players with Dhoni for training camp in Chennai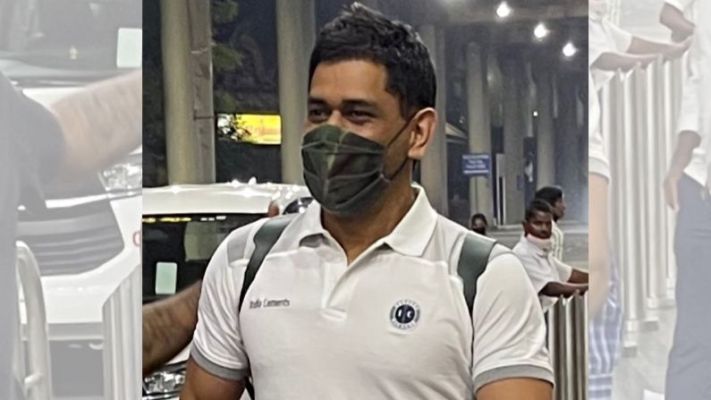 Chennai: With   just one month left for the 14th season of IPL (IPL 2021). Players, franchises and cricket fans are looking forward to this festival (Ipl 2021). All the players are working on their fitness in the backdrop of this season. Are practicing hard to make a remarkable performance in the IPL. Some of the Chennai Super Kings players have arrived in Chennai on March 3 for a training camp. These include captain Kul Mahendra Singh Dhoni and veteran Ambati Rayudu. Chennai tweeted about it. (ipl 2021 chennai super kings ms dhoni ambati rayudu and ruturaj gaikwad reach at chennai for training camp)
Dhoni's strong welcome
Dhoni arrives at Chennai airport. He then drove to a hotel. He was greeted warmly at the entrance of the hotel. A video of this has been tweeted and recently Marathmola Rituraj Gaikwad has also arrived in Chennai.
In Chennai for practice
For the IPL, Mahendra Singh Dhoni will be training hard at the training camp in Chennai. After retiring from international cricket, Dhoni is only playing in the IPL. Therefore, Dhoni is going to prepare thoroughly in this training cap. The training camp will start from March 11.
Good news for Chennai
Before the auction, Chennai took Robin Uthappa from Rajasthan Royals' squad through a transfer window. N Jagdishan and Marathmola Rituraj Gaikwad also play for Chennai. All three players are doing well for their team in the ongoing Vijay Hazare Trophy. The strong performance of the batsman is a good sign for Chennai. All three are expected to do the same in the IPL.
Chennai's disappointing performance last season
The 13th season of IPL was disappointing for Chennai. Suresh Raina and Harbhajan Singh, two important players, withdrew at any time. Skipper Mahendra Singh Dhoni failed. Dhoni had to fight for runs that season. Chennai had reached the playoffs (top 4) every time in the first 12 seasons. But last season, Chennai's challenge ended in a knockout round. But this time, Uthappa, Jagadishan and Rituraj are in good form. Suresh Raina will also be playing this season. As a result, Chennai will be looking to make a strong comeback this season.
Chennai Super Kings
Mahendra Singh Dhoni (captain), Imran Tahir, Lungi Engidi, Rituraj Gaikwad, Ambati Rayudu, Ravindra Jadeja, Deepak Chahar, Narayan Jagdish, Suresh Raina, Mitchell Santner, KM Asif, Shardul Thakur, R. Sai Kishor, Faf du Plessis, Dwayne Bravo, Josh Hazelwood, Sam Karan, Karna Sharma, Robin Uthappa, K Gautam, Moin Ali, Cheteshwar Pujara, Harishankar Reddy, K Bhagat Verma and C Hari Nishant.