Last Updated on March 4, 2021 by Swati Brijwasi
Ind vs Eng: Good news for Team India, this cricketer is back on the field after a long absence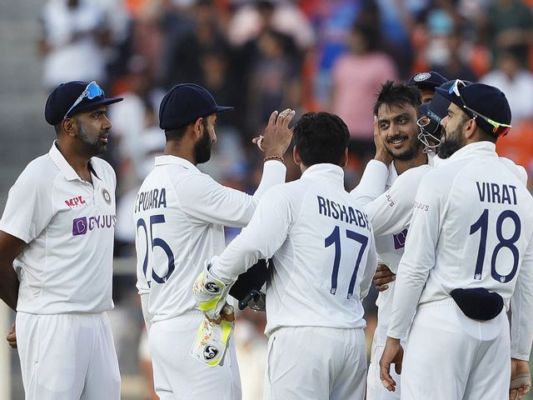 Mumbai:  England ( (England)  against the team (team india) The preparations are engaged in the fourth Test against resources in Ahmedabad. The match will be match 4 March. After that the team will take part in India's Twenty20 series in. This series will be played in five games. The India's limited-overs team for malikeadhi ( Indian Cricket-ordinated by)  has been reassuring news.
Team India's star all-rounder Ravindra Jadeja has recovered from a toe injury. Jadeja, who suffered an injury to his thumb during a tour of Australia, was advised to rest. But now he has started training on the field. He has shared the video on social media. Ravindra Jadeja was injured in the third Test on the tour of Australia. The match was played in Melbourne.
The cricketer, who excelled in bowling and batting in the series, was ruled out of the fourth and final match in Brisbane due to injury. Team India won the match and clinched their second consecutive series in Australia. Now Jadeja posted a video on Twitter saying that now I am back on the field. Jadeja's left thumb was injured. It is being speculated that Jadeja may return from the T20 ODI series against England.
The limited overs series starts from March 12
India and England are currently facing each other in a four-match series. Team India is leading the series 2-1. After the series, the five-match series between the two teams will start on March 12. All the matches in the series will be played at the new Narendra Modi Stadium in Ahmedabad. After this, the two teams will face each other for the T20 series. After this, Indian cricket will play in the 14th season of the Indian Premier League. Ravindra Jadeja is part of Mahendra Singh Dhoni's Chennai Super Kings in the IPL.